Taipei Volunteer Fire Department
The Taipei Volunteer Fire Department (TVFD) was formed in 1954.

Burning Bright since 1954
In 2019 the TVFD celebrated its 65th Year!!
On June 14, 1954 a group of twelve men got together at the New Formosa Restaurant just off Yen Ping North Road in Taipei for a farewell party for a departing British Sailor who had been stationed with the British Consulate in Taiwan.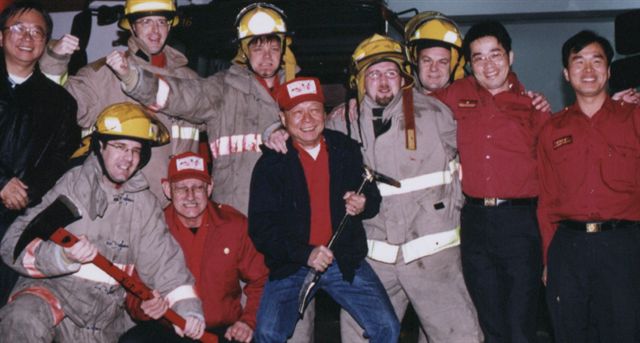 During that party, those twelve men gave birth to an idea to form a permanent male social group and to get together once a month for dinner and a few drinks. The first Friday of every month was selected as an appropriate date and that monthly meeting date has prevailed ever since.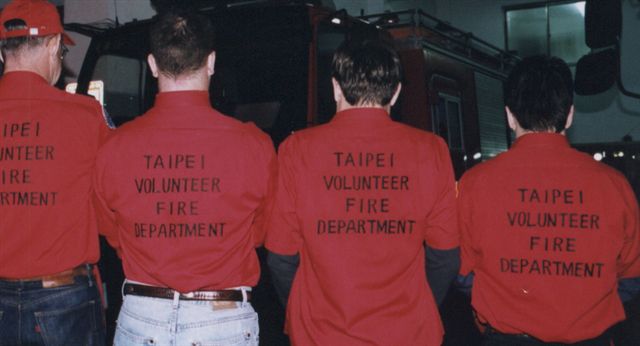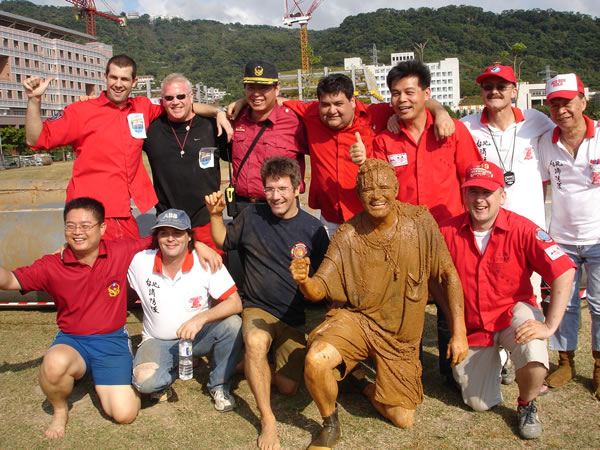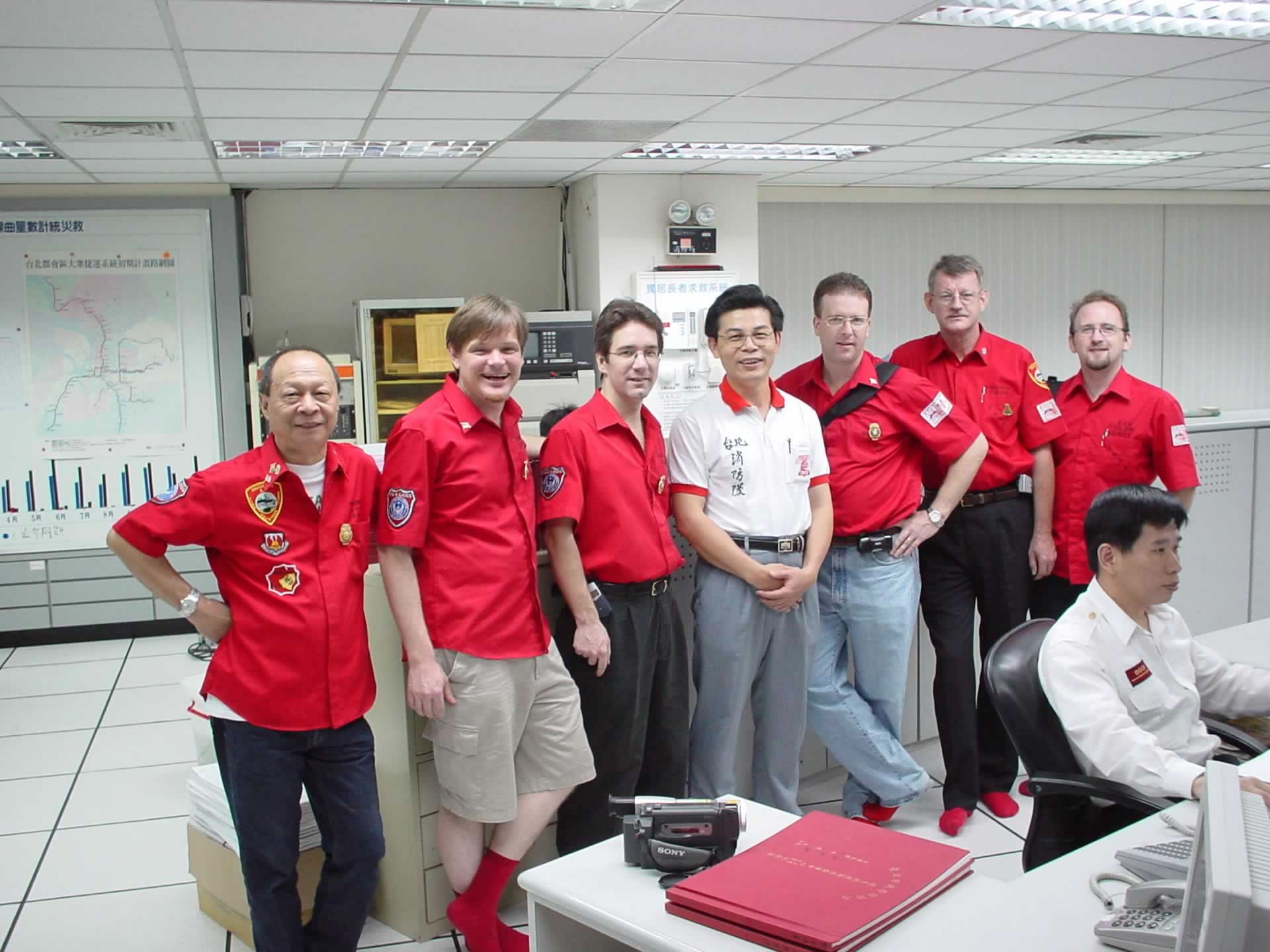 The MudOlymPigs in 2006 and a visit to the TFD HQ in Taipei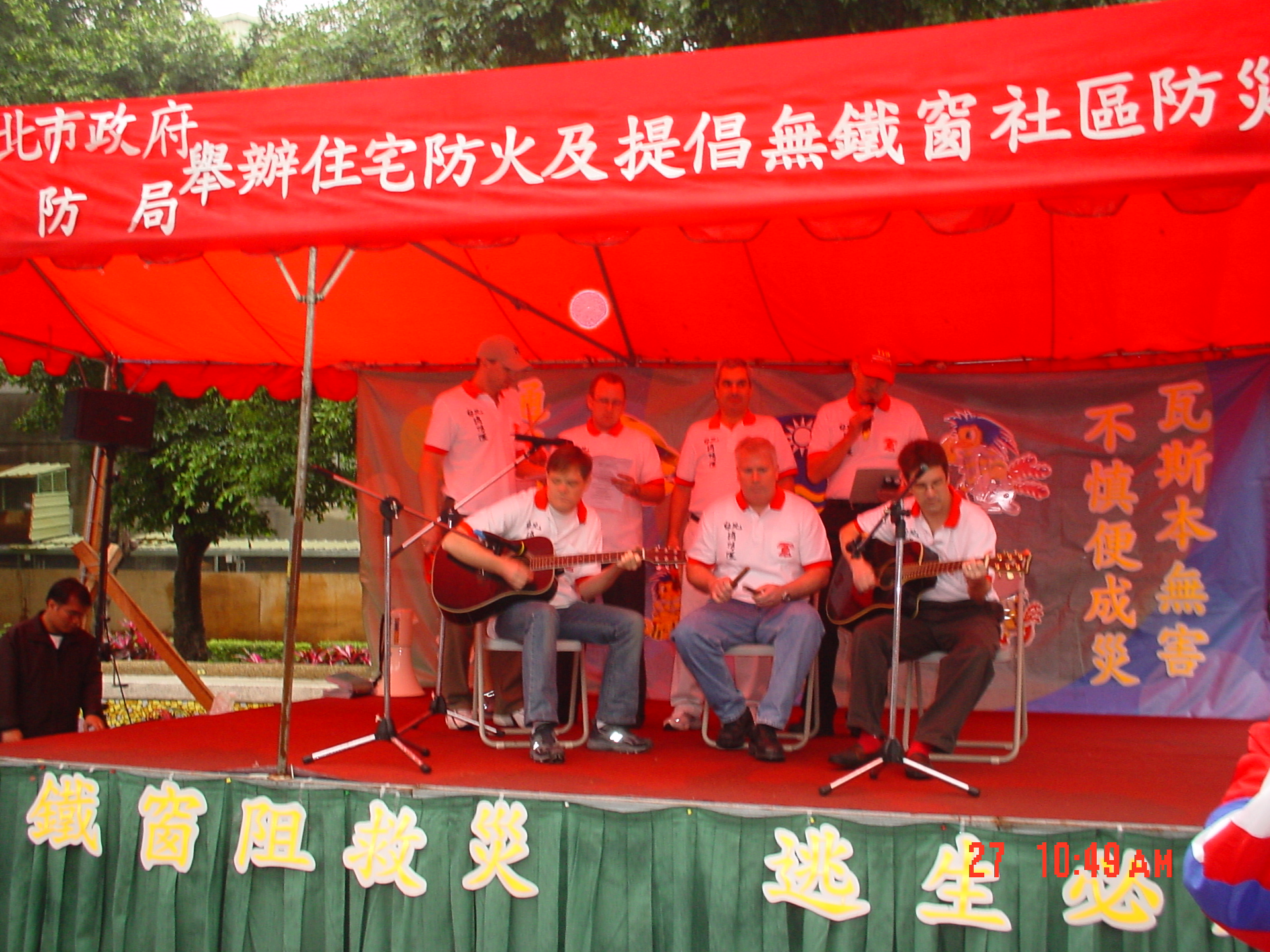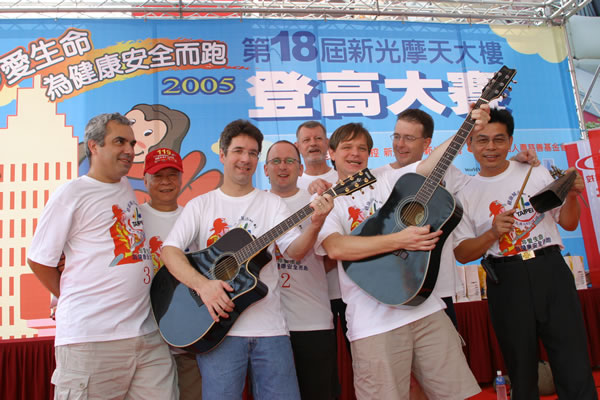 Over the years we have supported TFD fire prevention awareness events, had CPR training, and some informal training out on the fire trucks.